Signs You May Need Professional Pest Control In Colorado Springs
5/30/2022
There are many great aspects of living in Colorado Springs, from the incredible vistas provided by its close proximity to the Rocky Mountains to the city's vibrant downtown area. Unfortunately, it can also frequently be home to various types of problematic pests.
These pests run the spectrum from nuisance wildlife and bugs all the way to dangerous animals and insects that can damage property and pose potential health and safety risks for you and your family. Fortunately, Colorado Springs pest control companies are more than capable of dealing with these pests and can help educate homeowners on spotting and preventing infestations.
Some signs of pest activity to watch out for on your property are:
Frequent bird or animal droppings around the area.
Nesting materials or debris found in your yard or other areas of the property.
Damage to your house, yard, or plants and vegetation.
If you have seen signs of pest activity on your property or in your home, feel free to reach out and consult with our team of expert pest technicians at Beeline Pest Control.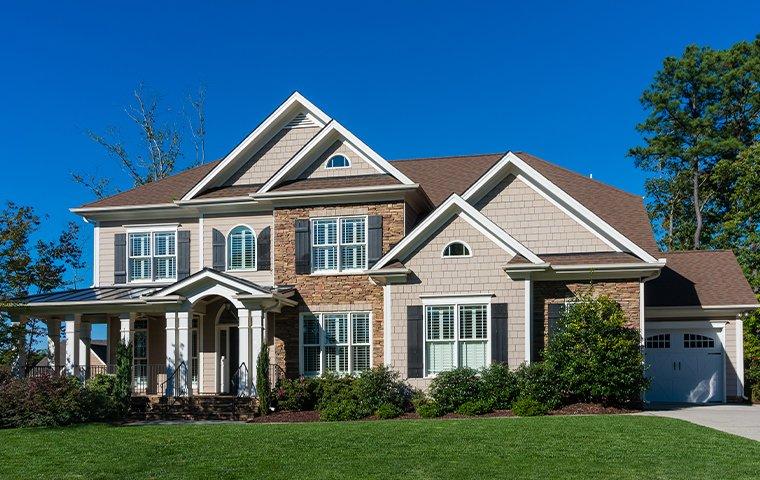 The Types Of Pests That Invade Homes
The types of pests that invade and infest homes in Colorado Springs come in all shapes and sizes. Pests also vary greatly in the disturbances and threats that they pose to your property and well-being. From the serious structural damage threat that termites pose to the frightening and disruptive problems that an infestation of spiders or cockroaches presents, nobody wants any kind of pest invading their home.

Some of the more common pests that invade homes in Colorado Springs are:
Spiders
Beetles
Mice
Rats
Cockroaches
Ants
Termites
If you have noticed any signs of pest activity on your property or in your home don't hesitate to reach out to the pest control experts at Beeline Pest Control. We will work with you to figure out the necessary next steps for any home pest control problems you are facing.
The Problems Pests Can Cause
The problems that pests can cause vary widely and depend on both the type of pest and how long an infestation has gone on untreated. Termites, for example, can cause severe damage to a house or property if left untreated, eventually compromising the overall structural integrity. On the other end of the spectrum are nuisance pests such as common house spiders, whose main threat is being disruptive and frightening homeowners.
All types of pests are problematic, and nobody wants any of them in their home. Practicing pest prevention techniques in your house and on your property can greatly reduce the chance that they target you.
Easy & Effective Pest Prevention Tips
Although an infestation of pests will always require professional service, there are ways for homeowners to reduce the chances of infestations and prevent them from inhabiting their property. Some of the most effective ways to make your home a less attractive target for pests include:
Ensuring that food is properly stored and not left out uncovered.
Sealing any cracks or openings in your house or on your property.
Make sure that garbage cans are tightly sealed, and that trash is disposed of routinely.
Feel free to contact the residential and commercial pest control experts at Beeline Pest Control for the best solutions to any pests that you are dealing with on your property.
The Best Way To Keep Pests Away From Your Colorado Springs Home
While practical pest prevention techniques are necessary and effective at reducing the chances of an invasion, it is still possible for your property to become infested despite your best efforts. If you do find yourself in the unfortunate scenario of facing a pest infestation of any kind, Beeline Pest Control is here to help.

Beeline Pest Control is a local Colorado Springs residential and commercial pest control company. Our expertly trained and deeply knowledgeable team of pest technicians will work with you to create a customized plan for your specific situation. Contact us today. We offer free estimates on services and provide a superior customer service experience.