Top Five Reasons To Use Beeline Omaha
5/19/2020
Finding a good professional pest exterminator in Omaha should not be that hard. Whether you are a commercial business owner or a residential homeowner, Beeline Pest Control has you covered. Contact Beeline Pest Control if you want the top pest extermination service in Omaha, guaranteed.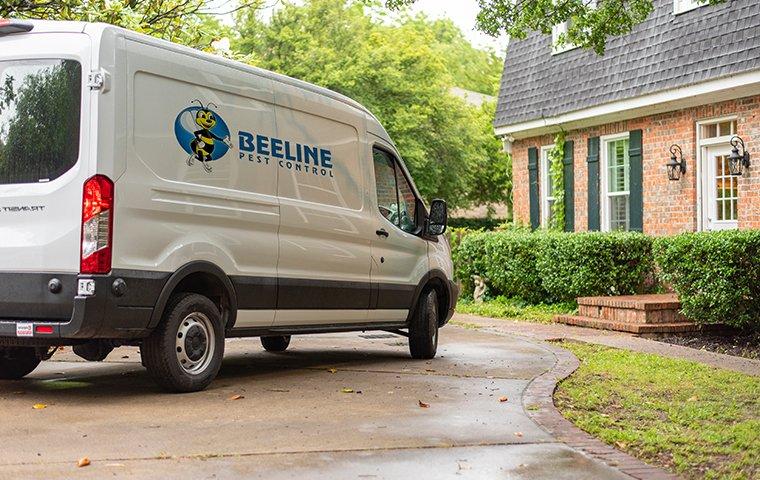 Top Five Reasons To Use Beeline
You don't just have to believe that Beeline Pest Control is the best pest exterminator in Omaha. Here are five reasons why you need to use Beeline Pest Control for your next pest emergency.
1. Guaranteed Service Within Four Hours.
If you contact us before 2 p.m. today, one of our technicians will be at your home within four hours. We know that you don't want to have to wait to solve your pest problem. This is why we offer such a quick response time. Plus, as an added bonus, you can choose a night or weekend appointment for no extra charge. We will adapt to your schedule, you never have to adapt to ours.
2. Residential And Commercial Services.
It doesn't matter where the pests are, Beeline Pest Control can help you get rid of them. We offer both commercial and residential pest control. You can find a list of the pest extermination services we offer at the top of our homepage. We have over sixteen years of experience helping homeowners and business owners alike solve their pest problems.
3. Free Inspection And Estimate.
Not only does Beeline Pest Control guarantee same day service if you call before 2 p.m., but we also provide a free, zero-obligation inspection and estimate. When our technician arrives at your home, they will get right to work. And, it is only after you receive your quote that you have to decide whether or not to proceed. You will always receive the quote and inspection first when you use Beeline Pest Control.
4. Highly Trained And Certified Staff.
When you trust Beeline Pest Control with access to your home, you can rest easy knowing all of our staff are highly trained and certified. We have a rigorous interview and vetting process, which ensures that we will never send someone to your home that we wouldn't allow in our own. Plus, we require all of our new employees to work with a mentor before they go out on their own and they have to stay recent with their certification and training. When you choose Beeline Pest Control, you will always recognize our employees. Never invite a stranger not where the Beeline Pest Control uniform into your home.
5. Locally Owned And Operated.
Finally, Beeline Pest Control is a locally owned and operated Omaha company. We have been a part of the Omaha community for the last seven years and are proud to call ourselves an Omaha business. Because we are part of the Omaha community we know the most common pests that attack people in this region. Help support local businesses by hiring Beeline Pest Control for your next pest extermination job.