What Are The Top Pest Control Companies Near Me
11/19/2020
Finding the top pest control company in your area does not have to be impossibly difficult. In fact, you only need to know a couple of tricks and you will easily find the best company for your pest control needs. In today's internet-driven world it is much easier to find a great company that it was in the past. All you have to do is type "top pest control companies near me" into a Google search, and you will get a list of results. Then all you have to do is follow the tips and tricks recommended in this article to narrow down your search results.
And, if you live in the Omaha, Nebraska area, then we will make your search even easier. Contact Beeline Pest Control today. For professional pest control in Omaha, you can't do better than Beeline.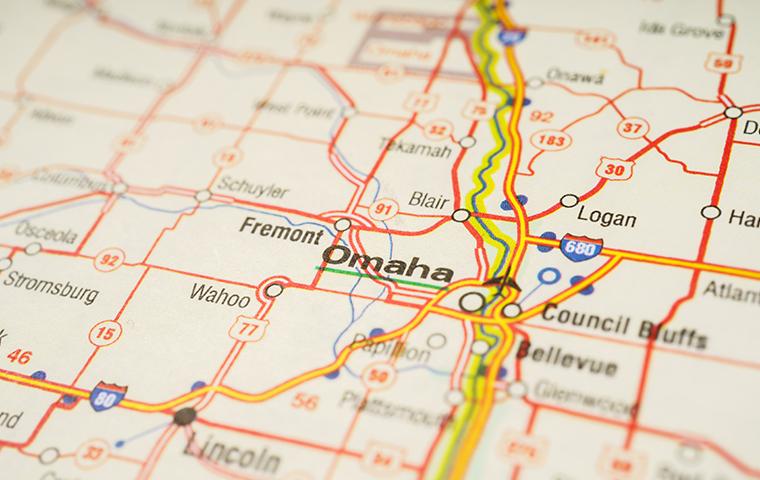 What To Look For In A Pest Control Company Near You
Even if you live in Omaha, and plan on contacting Beeline Pest Control, you should still be aware of the most important factors that can help you narrow down your pest control company choices. Most of the information discussed in the tips below can be found on the company's website or in reviews.
The pest control company you pick should be in relatively close proximity to your location. When you have a pest emergency, you want a company that you can count on to be to your home quickly.
Whether you are a homeowner or a business owner, you need to choose a pest control company that services your type of location. Some companies do not work with businesses. So, you will need to pay close attention to the types of buildings the company will work in.
You may only want a single pest exterminated or you may be looking for a longer relationship. Whatever your pest control needs, you should ensure that the company you choose provides those services. It is also essential that you verify that the pest control company will exterminate your specific pest. Most companies have a service tab that indicates the pests they specialize in.
Finally, you will want to check reviews of the company on sites like Angie's List. Other search engines also allow for reviews. Check out a wide swath of reviews to ensure that the company provides excellent and professional service. Reading recent reviews as well as older ones will give you a good picture of the company's business practices over time.
How Beeline Pest Control Checks All The Boxes
As we mentioned at the start of this article, for the Omaha area, no one beats Beeline Pest Control. We check all of the boxes mentioned above. For example, it doesn't matter where you are in our service area; if you call before 2 p.m. we will be at your home within four hours, guaranteed. Also, we service both residential and commercial locations.
In terms of our actual services, we specialize in a wide number of pests. These include both common indoor pests like termites, ants, roaches, and rodents and less common pests like beetles, millipedes, and crickets. Beeline Pest Control also offers a home protection plan that will keep your home or business pest-free all year long. It is no wonder that Beeline Pest Control is rated so highly by reviewers. So, call Beeline Pest Control today and let us prove why we should be your choice for Omaha pest control.