What Every Omaha Business Owner Should Know About Pest Control
5/28/2022
Residential services come to mind when most people think of pest control, but contrary to belief, businesses need pest control just as much as homes do – sometimes even more. For instance, if you go to a restaurant and see a roach crawling on the wall, are you going to continue eating there, or are you going to ask for a refund and leave? It's instances like those that prove the importance of pest control for businesses.

If you own a business in the Omaha area, we're going to discuss the importance of investing in Omaha pest control services.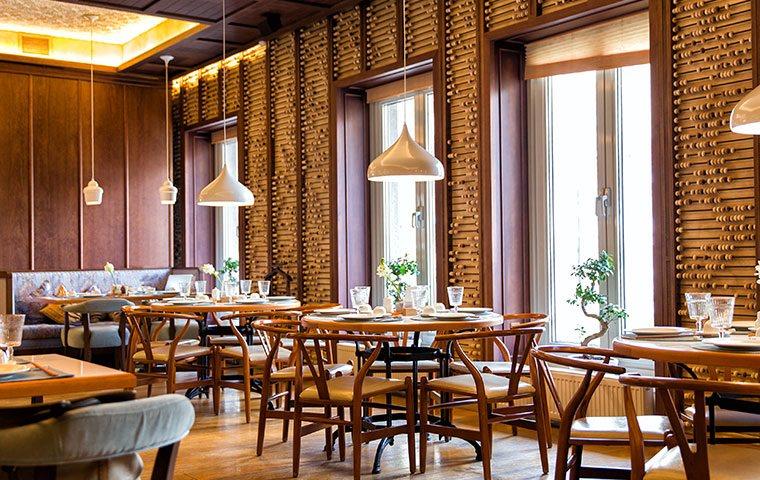 What Does Commercial Pest Control Entail?
By investing in commercial pest control, you're giving not only yourself but also your customers and staff peace of mind knowing they're in a safe environment. With Beeline Pest Control, we guarantee the following:
Years of experience
Knowledge of local pests
Free estimate
Highly trained and licensed technicians
Pest-specific services
Effective and affordable treatment options
At Beeline Pest Control, we're your local pest control experts. We know the area and the bugs that commonly impact homes and businesses alike. We'll treat your business with the utmost care and efficiency.
How To Tell If You Need Professional Pest Control
In most cases, you'll see signs that let you know you need commercial pest control services before you see the actual pest. Here are the top signs to look for in your business:
Droppings
Gnaw marks on wires or packages
Holes or rustling sounds in the walls
Odd smells
Shells
Actual pests
If you see any of these signs, the cost of pest control services for commercial buildings should be an afterthought. The destruction pests can have on your business can be devastating.
Is Professional Pest Control In Omaha Worth It?
The short answer to this question is absolutely. Regardless of your business, commercial pest control services are worth every penny. Here's why:
Pests can ruin your business reputation. In industries like healthcare, food, and any other industry, the sight of a single bug will put in the minds of your customers that your business isn't sanitary or clean; this can lead to bad reviews and loss of customers.
Pests can damage business property and inventory. Wood-destroying insects like termites and carpenter bees can eat their way through the very wood providing structural support for your building. Rodents like rats can gnaw holes in walls, destroy wiring, and contaminate food.
Pests can impact property value. Some banks require a Wood Destroying Insect Report for a business loan. If there's damage to the structure of the building from wood-destroying insects like termites or carpenter bees, it can not only be an expensive fix, but it can negatively impact your likelihood.
Not investing in regular quality commercial pest control is simply bad for business. You've invested so much in your business; why let pests destroy what you've worked so hard to build? Let Beeline Pest Control help you protect your assets and keep your customers happy.
How to Keep Pests Out Of Your Omaha Business For Good
Our professional services are the only way to keep pests out of your business for good. Sprays, bait, and traps may temporarily solve issues, but they won't get to the root cause. Call us today for a free, no-obligation estimate.